Kaitain "low pressure"screw compressors incorporating "patented"variable internal compression ratios and oversized separation system enable the compressors to deliver high air volumes with the lowest possible energy consumption.Compressors are avaiable in either 3 bar or 5 bar models.
Having a utility model patent screw rotor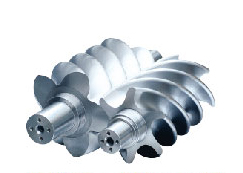 SKY profile,world leading compression efficiency.
The screw air end has a national invention patent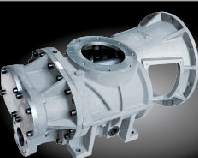 Automatically adjust the compression ratio according to pressure of the user.Maintaining the best specific power among 0.2~0.5Mpa pressure.
Kerry Oil Separttor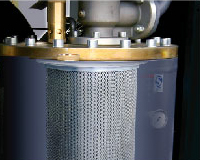 Sizable oil-content volume and core are designed for 0.5 Mpa and 0.3 Mpa.The separator has high fuel consumption efficiency.The oil separator including the core is wholly imported from The US.
Adopting the pump forced lubrication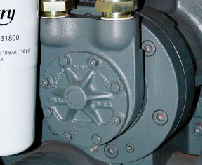 Ensuring enough fuel charge and the best oil-gas mixing ratio on the condition of very low pressure.