The core technology is derived from Kaishan R&D Center in North America. It adopts the "Y-4" molded lines of oil free screw blower which is invented by Dr. Yan who is the world famous air compressor expert. Compared with Roots blower, Kaishan oil-free screw blower can save up to 35% of energy. Super energy saving design philosophy, perfect quality and manufacturing technique processing and testing facilities guarantee that products reach at the world leading level with high energy-efficient and reliability.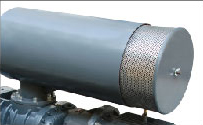 Air intake filter -low pressure droping,high efficiency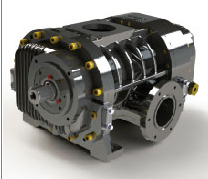 Designed for air inlet and air exhaust,low noise level.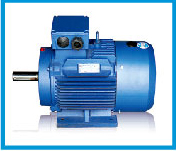 High efficiency motor with largre stariting torque.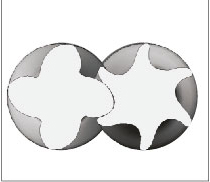 Y4 high efficiency screw rotor curve was designed sapecially for the Blower.