The operation efficiency of the KAITEC screw vacuum pumps is extremely high.Thanks to the patented design of flexible screw compressors,the energy consumption of the VP series vacuum pumps is reduced by approximately 20% in comparison to other typrs of vacuum pumps.Not only its main engine smaller in comparison to than any other screw vacuum pumps with the same displacement ,the KAITEC screw vaacuum pumps also has a maximum volum of cver 29.9inHg, thus allowing it to be installed in any situation in need of a situation in need of a stable,continuous vacuum.
High vacuum ability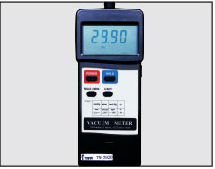 Kaitec vacuum pump can be more than 29.9 in Hg maximum vacuum.Our vacuum pumps have a wide range of applications where stable,continuous vacuum is required.
Adopting the pump pressure lubrication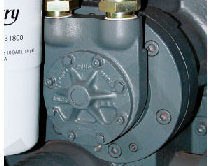 To make sure that under any condition there are enough fuel injection quantity.